2023 Brochure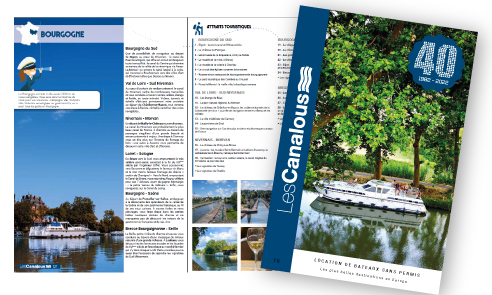 Dis­cov­er our 2023 Les Canalous brochure and our new boats and destinations !
We offer 3 dif­fer­ent ways to get it :
For more details about our price, you can:-

New :

Down­load now price-list 2023 and check our cal­en­dar with every sea­son and take advan­tage of our dif­fer­ent peri­ods to rent your licence free boat at the best price for 2023.
 — Check our online sys­tem to search avail­abil­i­ty and book on line. Our sys­tem will give you a quote for the boat and the type of cruise you have cho­sen.- Con­tact our sales team for fur­ther infor­ma­tion about price and cruis­es by email or by phone
00 33 (0)3 85 53 76 70- You can also sign up for our newslet­ter to receive news about our cur­rent events, our last-minute or exclu­sive offers !