2023 Brochure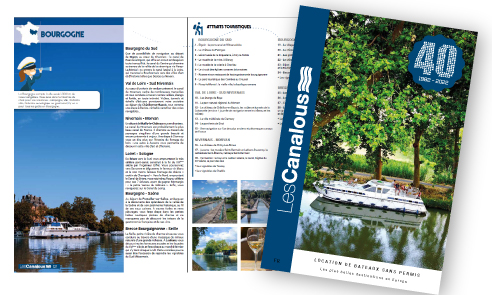 Have a look at our com­plete cat­a­logue with all our des­ti­na­tions and boats inside.
📖
3 pos­si­ble options to dis­cov­er our cat­a­logue and pre­pare your next licence free house­boat holiday :
You can also con­sult or down­load our price list in order to rent your boat at the best rate !
⚓
Check our avail­abil­i­ty direct­ly on our online book­ing engine or do not hes­i­tate to con­tact our cruise advi­sors by email or by phone at +33 3 85 53 76 70
🌊
You can also sub­scribe to our free newslet­ter to receive all our lat­est news as well as spe­cial and exclu­sive offers.