Go on an adventure on a river or canal cruise

Take advan­tage of our 25% Ear­ly Book­ing dis­count for any reser­va­tion* of a min­i­mum one-week cruise in 2024
Book your self-dri­ve boat­ing hol­i­days in advance to ensure you get the best price and availability !
🚢
Online book­ing below
*Dis­count can­not be com­bined, not retroac­tive. Valid in 2024 from our bases in France : Canal du Midi (Car­cas­sonne, Homps, Colom­biers, Agde, or Carnon) — Bur­gundy (Digoin, Châtil­lon-en-Bazois, Mail­ly-le-Château, Bri­are, Louhans, Pon­tailler-sur-Saône) — Alsace (Lan­guim­berg — Wal­tenheim-sur-Zorn) — Char­ente (Cognac) — Brit­tany (Redon) — Pays de la Loire (Che­nil­lé-Changé) and from Ger­many (Bern­burg).

Why hire a licence free boat for the holidays?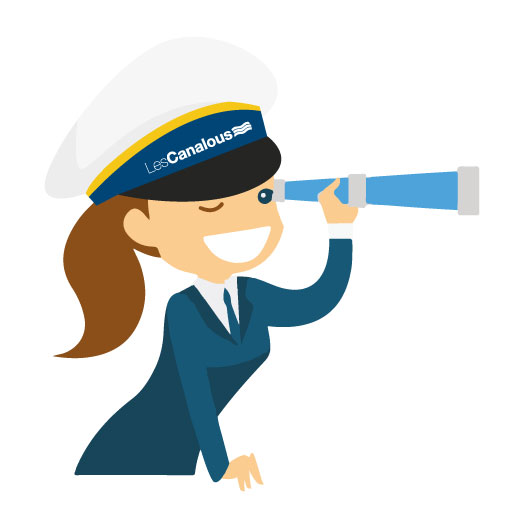 Looking for a change of scenery, an adventure and a holiday with a difference? Try river or canal tourism! We hire out licence free houseboats, so that you can cruise with your family or friends on the waterways in 40 destinations in France and Europe. Our boats can be rented without a licence, with a capacity from 2 and up to 12 people. Discover our 6 different ranges of comfort and prices, for all budgets. Inside, you will find everything you need to have a good stay, whether for a weekend, a mini week, a week or more.