Go on an adventure on a river or canal cruise

The Canal du Midi is our flag­ship des­ti­na­tion for the sum­mer, and it's even truer in 2023. With the fear of drought spread by the media, the Canal du Midi is expect­ed to be much less crowd­ed than in pre­vi­ous years, and that's good news for clever indi­vid­u­als who will take advan­tage of it !
Up to ‑25% dis­count on your riv­er cruise for a book­ing con­firmed by May 31th
🌊
Depar­tures in

MAY

 — 

JUNE

:
-15% :
Cruise of 2 nights min.
Depar­tures in

JULY-

AUGUST

:
-10%
Cruise of 2 nights min.
Depar­tures in

SEPTEMBER

 — 

OCTOBER

:
-10%
Cruise of 2 nights min.
🚢
Book your cruise online
*Valid for a reser­va­tion from our Canalous bases : Canal du Midi (Car­cas­sonne, Homps, Colom­biers, Agde or Carnon) and in Camar­gue (Carnon)
Non-retroac­tive discounts

Why hire a licence free boat for the holidays?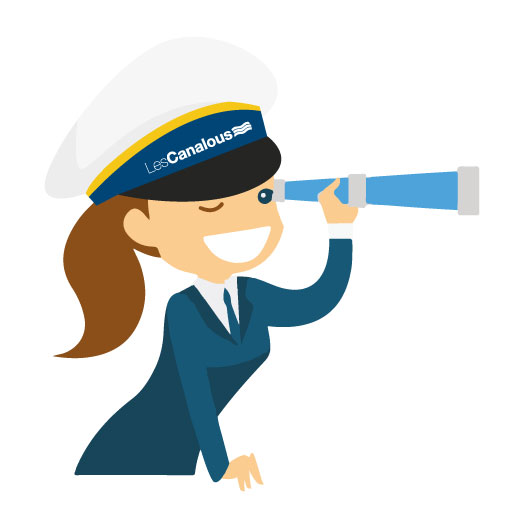 Looking for a change of scenery, an adventure and a holiday with a difference? Try river or canal tourism! We hire out licence free houseboats, so that you can cruise with your family or friends on the waterways in 40 destinations in France and Europe. Our boats can be rented without a licence, with a capacity of 2 to 12 people. Discover our 6 different ranges of comfort and prices, for all budgets. Inside, you will find everything you need to have a good stay, whether for a weekend, a mini week, a week or more.

Frequently asked questions
You do not have a boat driving licence and are worried about driving a boat? Rest assured! The handling is quite simple and our staff on the bases will take the time to show you how the different equipment works and introduce you to the maneuvers and docking. The boat works with 2 commands: a throttle lever with 2 positions (front and rear) and a wheel to steer: you see, it is simple!
You usually navigate down the centre of the waterway, however when you come across another boat, you have to move to the right and cruise slowly along close to the shoreline. When you come to a canal bridge or a narrow navigation area priority goes to the larger boat, and commercial barges always have priority. Be vigilant and don't forget to look behind you in case another boat is travelling faster than you and wishes to pass.
River navigation at night is prohibited because of the difficulty related to manoeuvring in the dark. Also locks are only open during the day; hence your river navigation depends on the daylight.
More questions here
Browse our online brochure

Canalous customer reviewsYour feedback counts, we pay attention to it!