Oenology
Vineyards from the water
Dear water­way tourism fans,
Les Canalous invite you to dis­cov­er the diver­si­ty of our French vine­yards through our bases in West­ern, East­ern and Cen­tral France. What bet­ter than to com­bine relax­ation with tast­ing Grands Crus ?
Giv­en the wealth of wine that France has to offer, a sec­ond newslet­ter devot­ed to this sub­ject will be out soon…
Enjoy your reading !
/​/ The Alsace Wine Route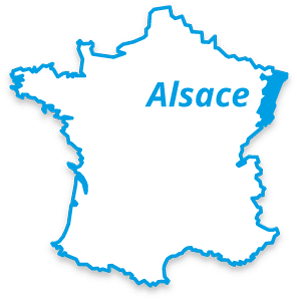 Set off from
our base in Wal­tenheim sur Zorn
and make the most of your Alsa­t­ian get­away to explore the
famous Alsa­t­ian vine­yards
between the Vos­ges moun­tains and Plaine d'Al­sace. 30 min­utes from the wine region that stretch­es from Mar­len­heim to Thann, your cruise will be a great oppor­tu­ni­ty to dis­cov­er the dif­fer­ent wines that Alsace has to offer.
Ries­ling takes pride of place in the Low­er Rhine. Upon reach­ing the heart of the wine region 1 hour 15 min­utes from base, Eguisheim will offer you the choice between Ries­ling, Gewurz­tramin­er and Pinot Gris.
15 min­utes from base, close to the bor­der with Ger­many, a small enclave forms the vine­yard of the region of Wis­sem­bourg. More than 50 Alsa­t­ian wine­grow­ing areas are clas­si­fied as AOC Grands Crus through the Wine Route extend­ing 170 km from north to south, at the foot of the Vos­ges. What are you wait­ing for ? Get tasting !
» More info on our cruis­es in Alsace

/​/ Cognac brandy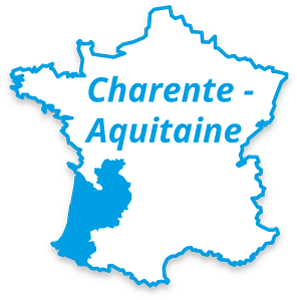 Set off from the epony­mous base and you'll be right at the heart of the var­i­ous brandy-pro­duc­ing regions (Crüs). You'll find out all there is to know about
Grande Cham­pagne, Petite Cham­pagne, Bor­deries
(sur­round­ing the town),
Fins Bois and, fur­ther on, Bons Bois and Bois Ordi­naires
.
You can vis­it region­al dis­til­leries to learn more about the man­u­fac­tur­ing of this alco­hol, which involves many steps. Eno­tourism is very much on the agen­da, with guid­ed tours and gourmet cir­cuits. After your vis­it to Cognac, you'll def­i­nite­ly be well equipped to choose your own brandy and, why not, enjoy it aboard your boat !
» More info on our cruis­es in Cognac
/​/ The Wines of Pays de la Loire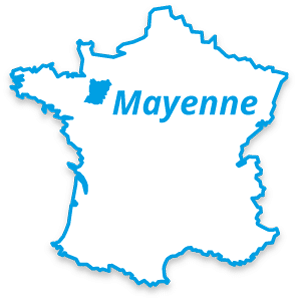 Set off from the Che­nil­lé Changé base, right at the heart of the
Anjou Saumur
vine­yards, and make the most of your water­way trip with Les Canalous to dis­cov­er the
wine regions of Pays de la Loire
, with their rich his­to­ry and her­itage. Head towards Le Mans and explore the vine­yards of Tourraine.
Dur­ing your trip, you'll have the oppor­tu­ni­ty to taste Saumur, Rosé d'An­jou and Caber­net. In the Loire Val­ley, wine indeed rep­re­sents a real mod­el, both cul­tur­al and his­tor­i­cal. It's an inte­gral part of the "good liv­ing" cul­ture that has devel­oped in the region. Your pro­gramme can include vis­its to wine cel­lars and estates, ini­ti­a­tion and tast­ing ses­sions, not for­get­ting all the fun activ­i­ties on offer cen­tred around the wine theme.
» More info on our cruis­es on the Loire

/​/ The inimitable wines of Burgundy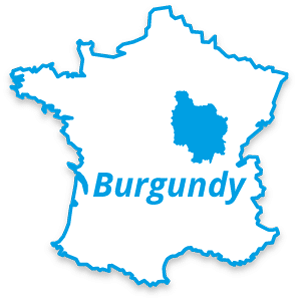 Bur­gundy, with its
five wine regions
, is renowned world­wide. Its Cli­mats (pre­cise­ly delim­it­ed parcels of land) have been on the
UNESCO
Word Her­itage list since 2015.
Set off from Pon­tailler sur Saône, near the vine­yards of Côte d'Or, the region­al Mec­ca for Grands Crus. This wine region, nick­named the Champs Elysées, is a par­adise for Pinot Noir and pro­duces most­ly red wines. Set off from Coulanges and you'll imme­di­ate­ly find your­self in the Chablis wine region, where you'll be able to enjoy the famous wine of the same name. Coulanges is also at the heart of Grand Aux­er­rois, which is divid­ed into 4 ter­roirs : Aux­er­rois, Ton­nerois, Vézelien and Jovinien. So many choic­es with a palette of amaz­ing flavours mean you're sure to suc­cumb to Burgundy's charms.
Set off from Louhans towards Chalon sur Saône to enjoy the Côte Chalon­aise wine region, cra­dle of Cré­mant de Bour­gogne. Sev­er­al grape vari­eties are grown in this area, although Chardon­nay and Pinot Noir dom­i­nate. Your trip to Louhans will also give you the oppor­tu­ni­ty to dis­cov­er Macon­nais, a dou­ble-faceted wine grow­ing area that pro­duces pow­er­ful white wines with rich aromas.
» More info on our cruis­es in Burgundy
» See online avail­abil­i­ty for a cruise through the vineyards