Go on an adventure on a river or canal cruise

Boat hol­i­days in Sep­tem­ber or Octo­ber are the best deal of the moment !
40% dis­count on our end-of-sea­son departures.
Valid for a min­i­mum one-week depar­ture in Sep­tem­ber or Octo­ber, on all our boats, and all our depar­ture bases in France*.
25% dis­count on short breaks.
*These offers are non-retroac­tive and can­not be com­bined with our oth­er dis­counts. These dis­counts are valid in 2023 for a depar­ture in : Canal du Midi (Car­cas­sonne, Homps, Colom­biers, Agde ou Carnon) — Bour­gogne (Digoin, Châtil­lon-en-Bazois, Mail­ly-le-Château, Bri­are, Louhans, Pon­tailler-sur-Saône) — Alsace (Lan­guim­berg — Wal­tenheim-sur-Zorn) — Char­ente (Cognac) — Lot (Luzech) — Bre­tagne (Redon) — Pays de la Loire (Che­nil­lé-Changé).
Why hire a licence free boat for the holidays?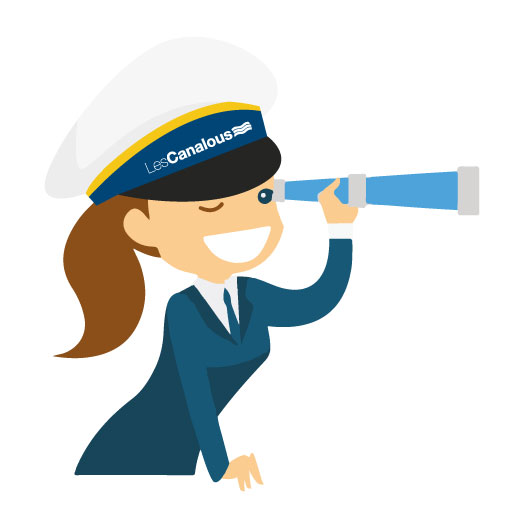 Looking for a change of scenery, an adventure and a holiday with a difference? Try river or canal tourism! We hire out licence free houseboats, so that you can cruise with your family or friends on the waterways in 40 destinations in France and Europe. Our boats can be rented without a licence, with a capacity from 2 and up to 12 people. Discover our 6 different ranges of comfort and prices, for all budgets. Inside, you will find everything you need to have a good stay, whether for a weekend, a mini week, a week or more.